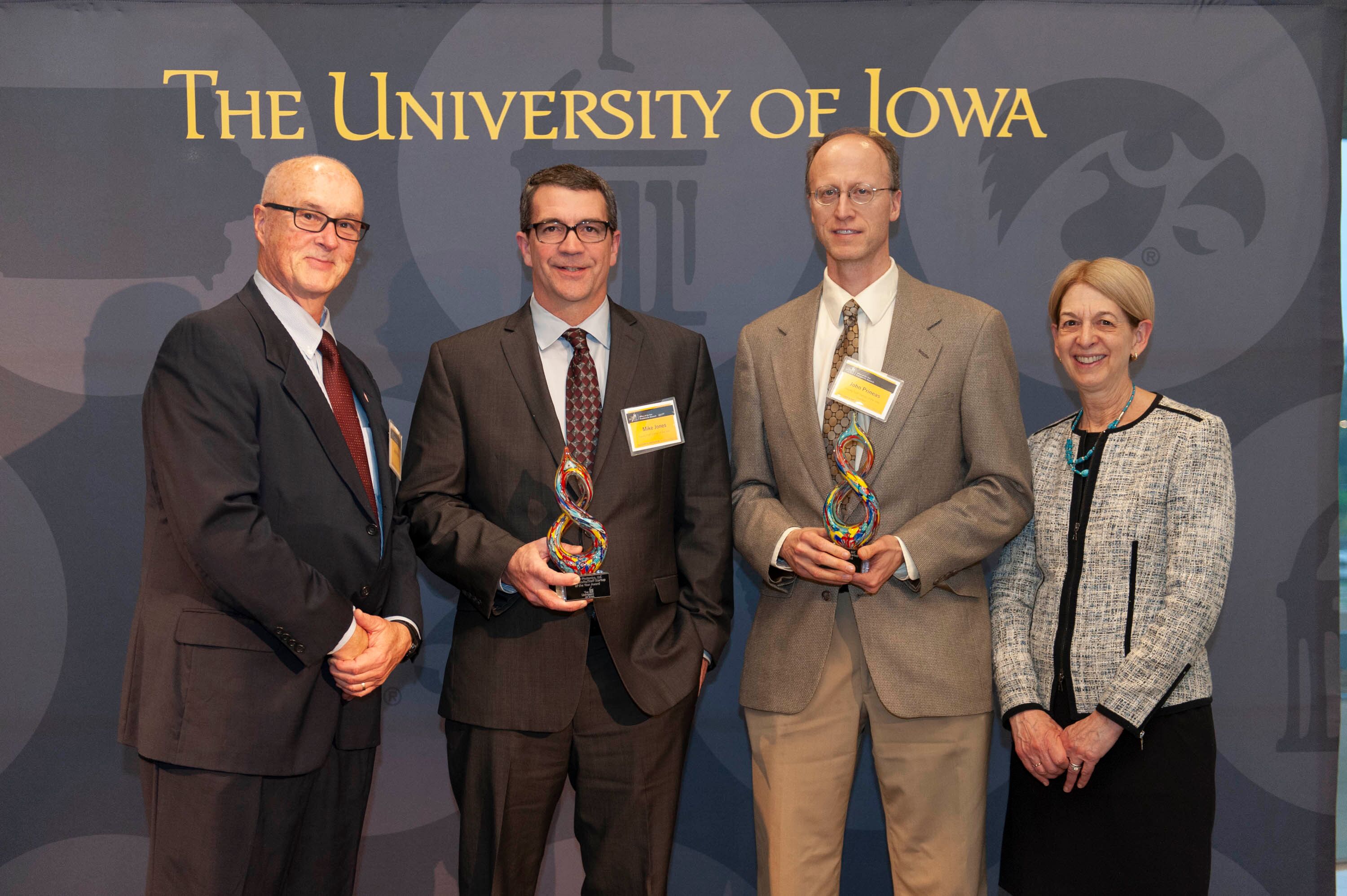 02 May

Awards Program Honors University of Iowa Researchers and Innovators

During this program, Firefly Photonics was honored to receive the Faculty/Staff Startup of the Year award.

Recipients of this award exhibit passion, devotion, and innovation in planning and deploying their startup and have either made significant progress over the years, or have made an impact as determined by jobs created, revenue generated, or other metrics. The recipients are:
Co-Founder and President John Prineas, professor, CLAS Department of Physics and Astronomy.
Co-Founder and Vice President Fatima Toor, assistant professor, College of Engineering Department of Electrical and Computer Engineering.
CEO Michael Jones, MBA, University of Iowa
For more information, click here.